Land Rover has an amazing history with producing some of the most amazing and luxurious vehicles capable of going over the road and right off it. The entire United States lineup is produced with all-wheel-drive systems of varying types. Even down to the Range Rover Evoque, with its 9-speed transmission, a technological tour de force that is.
Servicing a Land Rover or Range Rover is not complicated though, services are required once a year at varying mileages for the different models and production years. The First service is a thorough vehicle check to go with a filter change.  All of the safety equipment, including the seat belts are checked, the wheels are removed and the brakes are inspected. The 4-wheel-drive system is tested in both low and high settings by a Land Rover Factory Certified technician. The insides of the wheels are even treated with anti-seize, just in case your Land Rover or Range Rover will be heading off road before your next service.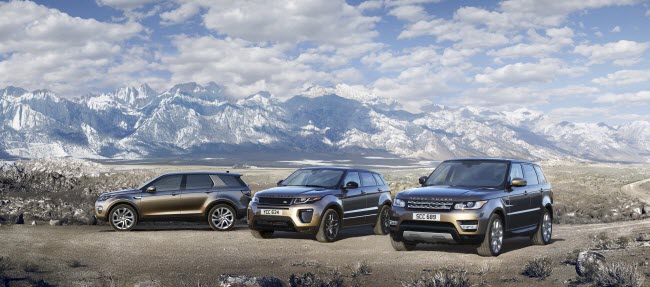 Please contact us with any questions you may have about servicing your Land Rover by calling us at (877) 548-6200 or scheduling an appointment online to the right.

First Year Services at Land Rover Lake Bluff include the following:
Perform oil and filter change
Check security of seats and seatbelts

Check operation of all lamps and indicators

Check four-wheel-drive system operation and test

Replace pollen filter

Check Dynamic Response system
Check anti-freeze density
Remove wheels
Check brake pads for wear
Check brake calipers for leaks
Check brake disc condition
Check removable towbar (when fitted)
Check battery level 
Complimentary vehicle wash