Land Rover Lake Bluff
Alternate Transportation Policy


We understand that being without your vehicle can be an inconvenience. We offer several options to assist you. For minor maintenance issues, such as an oil change, we ask that our clients wait in our comfortable, Wi-Fi equipped, customer lounge. Another option is to utilize our pick-up and delivery service when scheduling your repairs. We also offer free shuttle service to clients within 15 miles of our dealership. Our shuttle operates Monday - Friday during business hours, providing round-trip service. Substitute transportation is provided at no charge solely as a courtesy to our customers, whose situation or schedule makes having a loaner a necessity.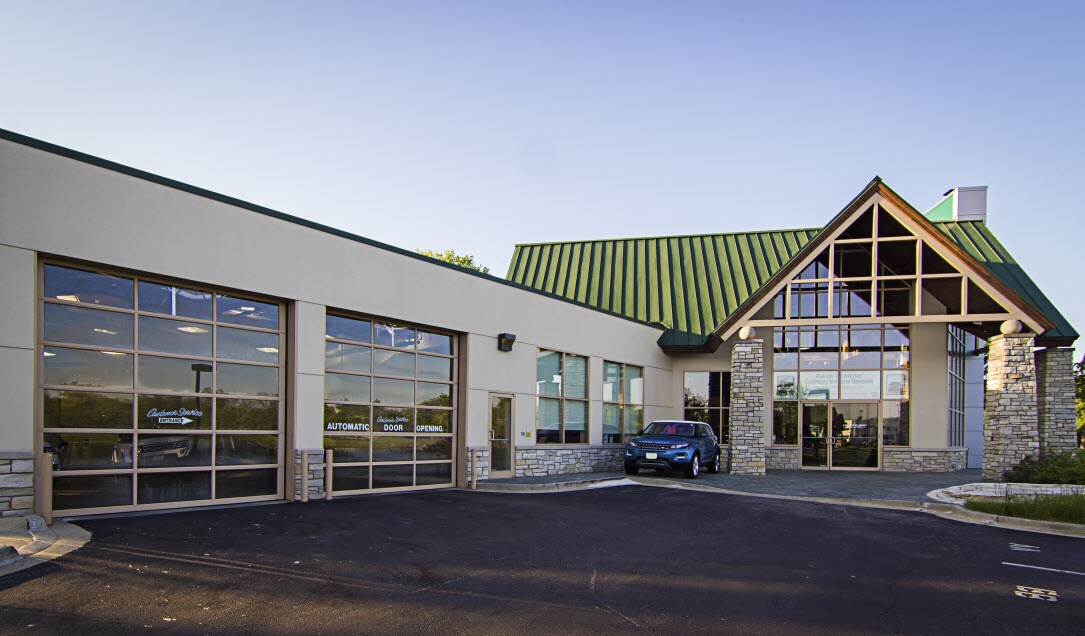 Loaner cars are offered under the following conditions:
Loaner Vehicles are available by appointment only. Please contact our client care center when you need an appointment. We realize when your vehicle has a problem that is safety related, or is not operational: it is not possible to wait for an appointment. We will make every attempt to accommodate your alternate transportation needs. Our service department will assist you in that situation.
A courtesy loaner vehicle is only offered for repair services that are expected to take more than 2 hours. We do not provide loaner/rental vehicles for Body Shop repairs. We can assist you in obtaining a rental vehicle should you need one.
We have a limited number of new vehicle loaners, so we cannot guarantee that you will receive a loaner to drive on every visit. They are loaned out on a first come, first served basis. If there are no new loaners available, we will attempt to provide a rental vehicle for your use.
The driver must present at each visit, a valid driver's license, credit/debit card, and proof of insurance, with proper coverage (Liability limits of at least 100/300/50 ask your adviser for more details) before operating the vehicle. You are advised to contact your insurance company in case of damage or accident as your insurance company is the primary carrier. Only the person(s) named on the Loaner Car Agreement and their spouses are permitted to operate the Loaner Car. Due to insurance regulations, the drivers of loaner vehicles must be 21 years of age.
Drivers named on the Loaner Car Agreement are responsible for all charges incurred against the vehicle during use, including tolls, tickets, fees, penalties, damages, and any additional costs incurred by Land Rover Lake Bluff. An administrative fee of $50.00 will be charged for processing these charges.
As a convenience to our other clients, the Loaner Car must be returned within 24 hours of notification that the service on your vehicle is complete and your vehicle is ready for pick-up. A daily usage fee of $79.00 will be charged for every 24 hour period thereafter, if the loaner Car is not returned.
Loaner/ rental vehicles may not be taken on vacations and are to be operated only within a 75- mile radius of our dealership. Mileage is restricted to 125 miles per day. A mileage fee of $0.50 per mile will be charged to any customer who exceeds the daily mileage allowance.
A fee of $7.00 per gallon will be charged to the driver who does not return the Loaner Car with the same level of fuel as when it was checked out.
All Loaner Cars are NON-SMOKING vehicles. For health reasons, we must insist that there be no smoking or pets in a loaner vehicle. Many people are allergic to smoke and pets. A detail fee of $249.95 will be charged to the driver who smokes in any Loaner Car. Pets are not permitted in Loaner Cars. A detail fee of $249.95 will be charged to the driver who transports their pet in any Loaner Car.
Please remove all personal belongings and debris when you are finished with the loaner. We cannot be responsible for any items or articles left behind.