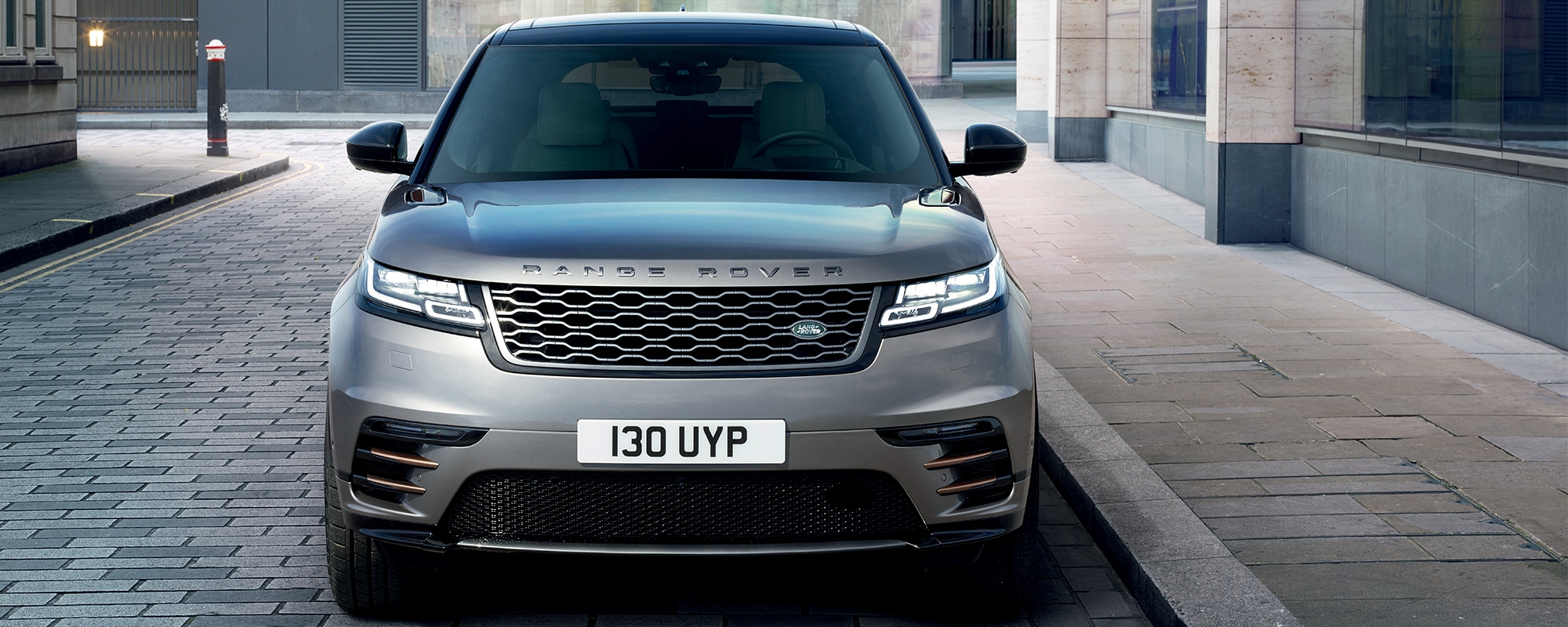 Is your Land Rover model favoring one side or the other? Have you been noticing wear on your tires that is rapid or uneven? Is your steering wheel drawing to the left or the right when you're trying to drive straight? Then it could be that you are encountering a wheel alignment issue. The professionals at your Land Rover dealership suggest that you first take everything out of your trunk or cargo area to make sure that there is no weight imbalance. If the problem persists, then it is likely that your vehicle has a wheel alignment issue. At Land Rover Lake Bluff, we want you to know that incorrect wheel alignment can potentially shorten the lifespan of your tires by thousands of miles.

There are three different factors when it comes to the alignment of your wheels: camber, caster, and toe. The degree of perpendicular offset from the road itself is your camber, while the caster is the angle of your wheel's pivot. When your caster is out of alignment, then your straight-line tracking will be impeded. The angle of the directional difference between the center of your vehicle and your wheel is the toe. You should always make sure that your toe, camber, and caster are all perfectly aligned. That is why it is important to visit your Land Rover dealership, and let our expert service team provide you with excellent wheel alignment service.

≈If you have an alignment problem, then it might cause your suspension and steering to experience issues. It could cost you to replace those tires or any other parts that could be affected. That is why it is crucial to get your wheels repaired and preserve the health of your budget. You can also get the drivability that you need when your wheels are properly aligned because your vehicle will run smoothly and efficiently. Wheel misalignment can cause serious problems for you and your vehicle, so why wait? If you think you may be having wheel alignment issues, then stop by your Land Rover dealership and undergo our detailed wheel alignment service. It is time to get your wheels back where they need to be to keep your vehicle at peak performance. Schedule a service appointment today!
Hours
Monday

10:00AM- 7:00PM

Tuesday

10:00AM- 7:00PM

Wednesday

10:00AM- 7:00PM

Thursday

10:00AM- 7:00PM

Friday

10:00AM- 6:00PM

Saturday

9:00AM - 5:00PM

Sunday

Closed
See All Department Hours
SALE HOURS
Monday

10:00AM- 7:00PM

Tuesday

10:00AM- 7:00PM

Wednesday

10:00AM- 7:00PM

Thursday

10:00AM- 7:00PM

Friday

10:00AM- 6:00PM

Saturday

9:00AM - 5:00PM

Sunday

Closed
PARTS DEPR. HOURS
Monday

8:00AM - 6:00PM

Tuesday

8:00AM - 6:00PM

Wednesday

8:00AM - 6:00PM

Thursday

8:00AM - 6:00PM

Friday

8:00AM - 6:00PM

Saturday

8:00AM - 12:00PM

Sunday

Closed
SERVICE DEPT. HOURS
Monday

7:30AM - 6:30PM

Tuesday

7:30AM - 6:30PM

Wednesday

7:30AM - 6:30PM

Thursday

7:30AM - 6:30PM

Friday

7:30AM - 6:00PM

Saturday

8:00AM - 12:00PM

Sunday

Closed
BODY SHOP DEPT. HOURS
Monday

10:00AM- 7:00PM

Tuesday

10:00AM- 7:00PM

Wednesday

10:00AM- 7:00PM

Thursday

10:00AM- 7:00PM

Friday

10:00AM- 6:00PM

Saturday

9:00AM - 5:00PM

Sunday

Closed